Family Search App Guide

Genealogy is not just a hobby; for many, it's a passionate pursuit that offers a deep and personal connection to one's roots. It's about understanding where we come from, uncovering stories of ancestors who shaped who we are today, and preserving this legacy for future generations. Technological advancements have made this pursuit more accessible, dynamic, and engaging.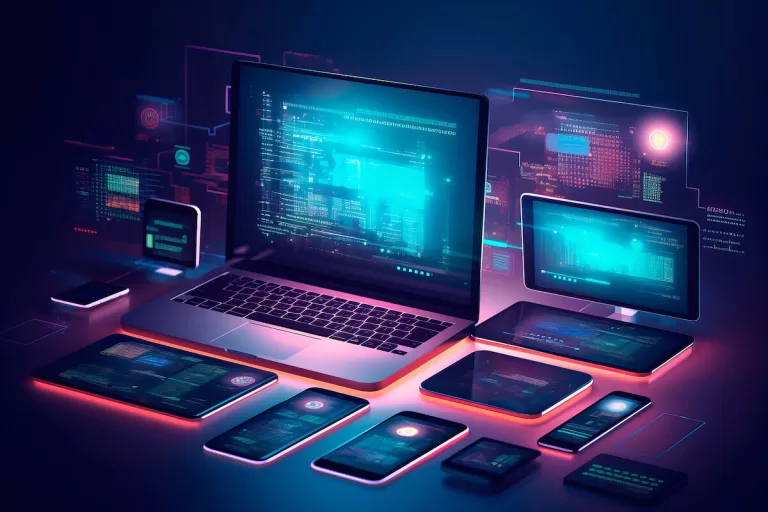 In the past, family history research often meant laborious digging through physical archives, deciphering handwritten documents, and connecting disjointed pieces of information. Today, the landscape has changed dramatically, with digital platforms and mobile applications revolutionizing how we approach genealogy.
Among the many tools now available, the Family Search App stands out as a beacon for both professional and amateur genealogists. It bridges the gap between the complex world of genealogy research and the modern, tech-savvy generation. However, it's not alone in this field. Numerous family search apps for genealogists, family tree apps, genealogy apps, and family history apps complement and enhance the process, each bringing unique features and functionalities.
This comprehensive guide will explore the Family Search App in detail, highlighting its essential features and benefits. Additionally, we'll dive into other must-have family tree apps that offer unique perspectives and tools for a complete and satisfying genealogy experience. Whether you're just beginning your family history journey or seeking to enrich your existing research, these digital tools offer clear and intuitive access to archives and information, transforming how we understand and engage with our heritage.
Join us and discover how you can make the most of modern technology to tell your family's story.
The Family Search App: A Must-Have for Genealogists

Genealogy is no longer confined to dusty archives and complex research processes. With the advent of the Family Search App, genealogists have a powerful tool at their fingertips that makes family history exploration a rewarding and user-friendly experience. Whether you're a seasoned genealogist or just starting your family search journey, this app offers something for everyone.
Features of the Family Search App

The Family Search App is filled with features designed specifically for family search apps for genealogists, making it stand out among its peers:
User-Friendly Interface: With a sleek and intuitive design, the app caters to tech-savvy users and those new to digital platforms.
Extensive Database: The app connects to an extensive global database of historical records, including birth certificates, marriage licenses, and census data.
Collaboration Tools: Collaborate with family members or fellow researchers by sharing your family tree and findings directly within the app.
Personalized Experience: Tailored recommendations based on your existing family tree provide you with unique insights and direct you to relevant resources.
Free Access: The app offers a range of free features and premium options for those seeking more in-depth research tools.
Navigating the Family Search App

Getting started with the Family Search App is a breeze. Here's how to navigate the app and utilize its features to their fullest:
Creating Your Profile: Begin by setting up your profile and adding the known information about your family tree.
Searching Records: Use advanced search filters to explore the extensive database and find relevant historical documents.
Building Your Family Tree: Add family members, attach documents, and create a visual representation of your lineage.
Utilizing Research Assistance: The app offers hints and suggestions to guide you through complex research tasks, making the process seamless.
Sharing and Collaborating: Invite others to view or contribute to your tree, fostering collaboration and a shared family experience.
Why Choose the Family Search App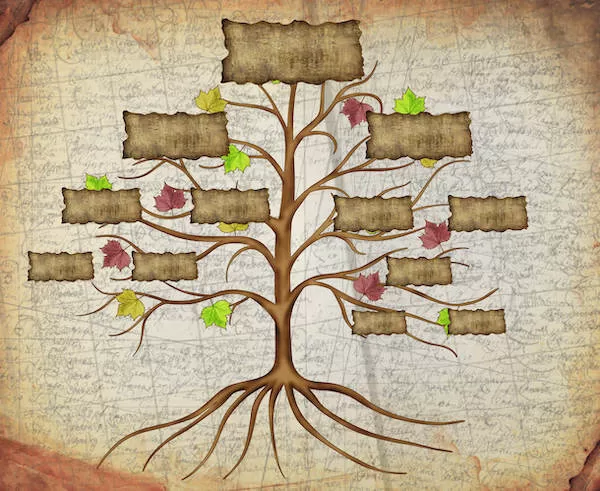 With numerous family search apps for genealogists, family tree apps, and genealogy apps available, the Family Search App's appeal lies in its ease of use, comprehensive features, and adaptability to various user needs. Integrating a rich historical database with a user-centered design approach provides a holistic and engaging experience for all genealogy enthusiasts.
The Family Search App has become a go-to platform for many genealogists due to its extensive features and user-friendly interface. It's designed with both beginners and experienced researchers in mind, offering a robust suite of tools to enhance the genealogy process.
Here's a detailed look at how to navigate the app and maximize its features:
1. Creating Your Profile:
Sign up with your email or social media account.
Enter the known information about your family, starting with close relatives.
Customize your profile with a profile picture and preferences to personalize your experience.
2. Searching Records:

Utilize the search bar to enter names, dates, or locations.
Apply filters to narrow down results, such as by record type or time period.
View scanned images of original documents when available.
3. Building Your Family Tree:

Start with yourself and add parents, siblings, and other relatives.
Attach photos, documents, and stories to individual profiles within the tree.
Use drag-and-drop functionality to rearrange family members and relationships easily.
4. Utilizing Research Assistance:

Receive hints and suggestions for possible connections or missing information.
Use the app's guided research tools to help overcome roadblocks or uncertainties.
Engage with the community through forums and groups for additional support and ideas.
5. Sharing and Collaborating:

Share your tree with family members or fellow researchers through email invites.
Assign roles and permissions for collaborative editing or view-only access.
Export your tree to various formats for offline viewing or printing.
6. Exploring Learning Resources:

Access tutorials, guides, and webinars tailored to different skill levels.
Stay updated with news and insights from the genealogy world.
Engage in challenges and activities to enhance your skills and understanding.
7. Integrating with Other Tools:

Sync your Family Search App with other family history apps or platforms you may be using.
Import or export GEDCOM files for compatibility with other genealogy software.
8. Customizing Notifications and Settings:

Adjust notification preferences to stay informed about updates or discoveries related to your tree.
Customize display settings, privacy controls, and other preferences to suit your needs.
Navigating the Family Search App is a smooth and enjoyable experience, whether you're new to genealogy or a seasoned researcher. You can make the most of the app's offerings by understanding these features and tools. Its comprehensive and intuitive design makes it one of the leading family search apps for genealogists, enabling a rewarding journey through your family's history.
Other Essential Family Tree Apps

The digital era has brought many family tree apps that allow genealogists to delve into their family history from the comfort of their devices. While the Family Search App is vital, other apps can complement your genealogical journey. Here's a look at some additional family tree apps that offer unique features and perspectives.
Ancestry: A Comprehensive Family History Platform
Ancestry is one of the most recognized names in genealogy, and its app offers an extensive collection of tools and resources:
Massive Global Database: Access to billions of records worldwide.
DNA Integration: If you have taken an AncestryDNA test, integrate the results for deeper insights.
Interactive Family Trees: Easily build and edit your family tree on the go.
Smart Matches: Receive suggestions based on your tree for possible family connections.
MyHeritage: Connecting Families Across Generations

Family Tree Building: Intuitive tools to create and edit your family tree.
Photo Enhancement: Bring old family photos to life with advanced enhancement tools.
Global Reach: Access to historical records and family trees from various cultures and ethnic backgrounds.
Gramps: An Open-Source Solution for Genealogists
For those looking for a free and customizable solution, Gramps is an excellent choice:
Customizable Experience: Tailor the app with various plugins and tools to your needs.
No Subscription Required: Gramps is entirely free and community-supported.
Cross-Platform Availability: Available for Windows, Mac, and Linux.
MobileFamilyTree: Genealogy On the Move
Ideal for Apple users, MobileFamilyTree provides a sleek and mobile-friendly experience:
Sync Across Devices: Keep your research synced between your iPhone, iPad, and Mac.
Interactive Charts and Reports: Create visually appealing family charts and reports with ease.
Research Assistant: Get assistance with your research through the app's intelligent algorithms.
Exploring family history is fulfilling; the right tools can make the process more enjoyable and efficient. These family tree apps offer diverse features to complement the Family Search App, providing a well-rounded toolkit for any genealogy enthusiast. From free, open-source solutions to comprehensive platforms, an app meets every need.
Top Genealogy Apps

Genealogy has become more accessible and engaging thanks to the development of specialized apps designed to help researchers of all levels. Alongside the Family Search App, various top genealogy apps cater to different needs and preferences. Here's an overview of some leading options in the field:
1. AncestryDNA: DNA Testing and Family Trees
AncestryDNA integrates DNA testing with traditional genealogy research. Users can discover ethnic origins and find distant relatives through DNA matches. Collaborative family tree building and access to historical records add to its appeal.

2. MyHeritage: Family Tree Building and DNA Analysis
MyHeritage offers advanced tools for creating family trees, connecting with relatives, and conducting DNA testing. Its unique photo enhancement features help bring old family pictures back to life.

3. Findmypast: Specialized in British and Irish Records
Findmypast specializes in British and Irish genealogy, providing extensive access to unique historical records. It's an essential tool for anyone with ancestors from these regions.

4. Gramps: Free, Open-Source Genealogy Software
Gramps is an open-source, community-driven platform for those who prefer a free, customizable solution. Though less beginner-friendly, its flexibility and price make it an attractive option for experienced genealogists.

5. Living DNA: Focus on Deep Ancestry Analysis
Living DNA offers deep ancestry analysis, including maternal and paternal lineage tracing. It's an excellent choice for exploring deeper historical connections and migrations.

6. WikiTree: Collaborative Global Family Tree
WikiTree fosters a community-driven approach to genealogy, encouraging collaboration to create a global family tree. It emphasizes accuracy and sourcing, making it a reliable platform.
The advancement of technology has opened up a world of possibilities for genealogists. These top genealogy apps, each with unique features and focus areas, provide options to suit various needs and interests. From DNA analysis to specialized regional research, they offer different ways to explore, document, and celebrate one's heritage. Combining these apps with the Family Search App can provide a well-rounded research experience, enabling a more profound connection with one's past.
Family History Apps: Enhancing the Experience

Family history is an endlessly fascinating field, filled with personal discoveries, connections to historical events, and the opportunity to preserve heritage for future generations. With the emergence of family history apps, exploring, recording, and sharing one's lineage has taken a transformative leap. Here's how these apps are enhancing the genealogy experience:
Accessibility and Convenience
Family history apps bring genealogy into the palms of our hands. From the comfort of home or on the go, researchers can:
Access millions of records and archives.
Update family trees in real-time.
Connect with other genealogists and family members.
Utilize tools such as scanners to digitize old photos and documents.
Tailored Research Tools

Apps cater to various needs, from beginners to seasoned researchers. Features include:
Guided research pathways.
Customized notifications for discoveries or matches.
Advanced search filters for targeted exploration.
Collaboration features to work with family members or professional genealogists.
Interactive and Visual Engagement
Family history is brought to life through interactive and visual tools:
Dynamic family tree builders with drag-and-drop functionality.
Multimedia integration for photos, videos, and audio.
Virtual tours of ancestral locations.
Timelines to visualize historical context and family events
Integrating DNA Analysis
Modern apps allow integration with DNA testing services, offering:
Insights into ethnic backgrounds and Ancestry.
Identification of genetic relatives and common ancestors.
Health-related genetic information for some services.
Connection with global databases for broader match opportunities.

Community and Support
Many apps foster a sense of community and provide support through:
Forums and chat groups for sharing insights and seeking help.
Tutorials, webinars, and learning resources.
Community-driven projects for collaborative research.
Opportunities to connect with professional genealogists.
Security and Privacy
Understanding the importance of personal and family data, apps often provide:
Robust privacy settings and controls.
Secure data encryption and protection.
Transparent data usage policies.
Options for sharing preferences and access control.
Family history apps have revolutionized the field of genealogy, making it more accessible, interactive, and personal. They've opened doors to new methodologies, fostered global connections, and added enjoyment and discovery that was previously hard to achieve. By embracing these tools, from the Family Search App to various other family tree and genealogy apps, individuals can embark on an enriched journey through their family's past, capturing stories, connections, and insights in ways never before possible.
Whether you're just starting your family history journey or are a seasoned genealogist, this suite of tools is designed to empower you. From uncovering distant relatives to preserving precious family memories, the innovation and convenience of these apps make genealogy more accessible and enjoyable than ever before.
But the exploration doesn't end here. Our ongoing commitment to "educate, entertain, and inspire others to tell their story" is reflected in the array of resources and support we offer. [Sign up for our newsletter] for regular updates, tips, and insights. Explore our tutorials, guides, forums, and more to enrich your journey through your family's unique history. Embrace the past, celebrate the present, and preserve a story that will resonate with future generations.